News on climate change and its effects on the environment can be found everywhere you look. There are countless scientific opinions and proposed solutions to preventing global temperatures from rising, but, as a consumer, it is often difficult to know where to begin – should you reduce consumption, buy more energy efficient products, or continue on your current course? As with anything else, there are upsides and downsides to each of these approaches.
Air conditioning in residential and commercial buildings is implicated as a major contributor to climate change – and one that will continue to grow in the coming decades. According to Climate.org, up to 20 percent of total building energy use goes towards cooling. Furthermore, the International Energy Agency (IEA) expects the world's air conditioning requirements to triple by 2050. As a homeowner or business owner, you may be understandably reluctant to reduce your HVAC energy consumption, especially during the summer. But, what if there was a way to maintain your current comfort while still reducing your energy consumption?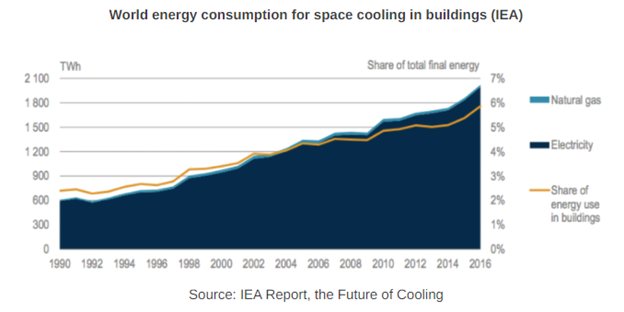 Radiant barrier insulation is the ideal solution for homeowners and business owners who want to reduce their energy consumption and expenses, while still maintaining their comfort in the warm summer months. Radiant barrier is a reflective metalized insulation that works by reflecting up to 95% of heat back to its source. In the summer, this means that the heat from the sun will not move downwards from the attic or roof to raise the temperature in the rest of the building. The reflective properties of radiant barrier help ensure that indoor temperatures stay consistent, despite changes in the weather.
Interested in learning how radiant barrier insulation can help reduce your energy consumption or which product is best for you? Give our team a call today at 817-538-5222. We look forward to speaking with you!