Why Midwest Energy Management?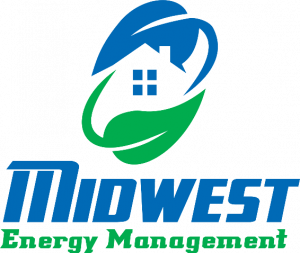 Midwest Energy Management, LLC has 25+ years of energy management experience ready to go to work for you because you can't stop what you can't see!
Our process begins with Thermal Imaging, a highly advanced, non-invasive technology used by NASA, the military, the building industry, and modern healthcare. Thermal Imaging allows us to show you what's really going on in a home with energy! It's the first step toward choosing the right insulation.
Once your facility or home is imaged, Midwest Energy Management Energy Technicians can evaluate your current energy efficiency rating. In just a few minutes, they will be able to show you photographical thermal imaging data, outlining heat loss and\or gain, within areas of the home not visible to the naked eye. The practical tips we provide will forge your path to responsible energy management.
 With utility rates on the rise, families and building owners are searching for effective solutions to reduce high energy costs. A thermal imaging scan is the first step.

Midwest Energy Management provides radiant barrier insulation solutions that:
· Reduce energy costs.
· Prevent moisture condensation.
· Reduce capacity and size of new mechanical equipment.
· Enhance process performance.
· Reduce emissions of pollutants.
· Safety and protection of personnel.
· Acoustical performance: reduce noise levels.
· Maximize return on investment (ROI)