Metal Building Insulation

Polyshield Triplex® MBI R21 is designed specifically for Metal Building insulation applications. Our MBI R21 is over 1″ thick, featuring large double-bubble foil/foil material and a foam center. This stiffer material provides a much easier install, saving up to 70% of labor. The unique Triplex® MBI R21 has 95% reflectivity, matching all the other variations of our bubble insulation. The XPE foam center provides sound deadening properties, a higher R-Value, and delivers a higher level of fire protection.
Triplex® MBI R21 provides an R21 value installed with 4″ of dead air space in between the material and the metal of a building.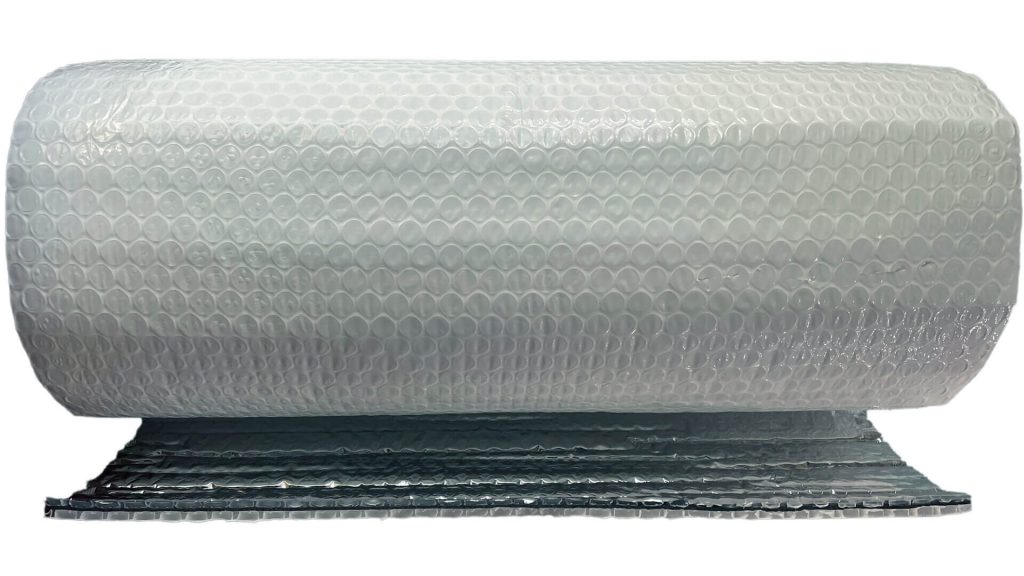 Roll Size
(sq. ft.)
Product
Type
Width
Length
SKU
Weight
(lbs)
100
TRIPLEX® MBI R21 Double Foil/Foam/White
TRIPLEX
48"
25'
TRILX-2XBF-FF-MPET
37
VRR-Plus is the most commonly installed insulation facing in metal buildings. Our Polyshield VRR-Premium facing front side is composed of a durable polypropylene insulation facing, with a metallized 95% reflective polyester (foil-like) backing on the back side. It is generally used in a typical metal building. Our Polyshield VRR-Premium metal building ceiling material is superior to other VRR-Plus products as it provides a higher reflectivity, a higher tensile strength, and a higher puncture resistance.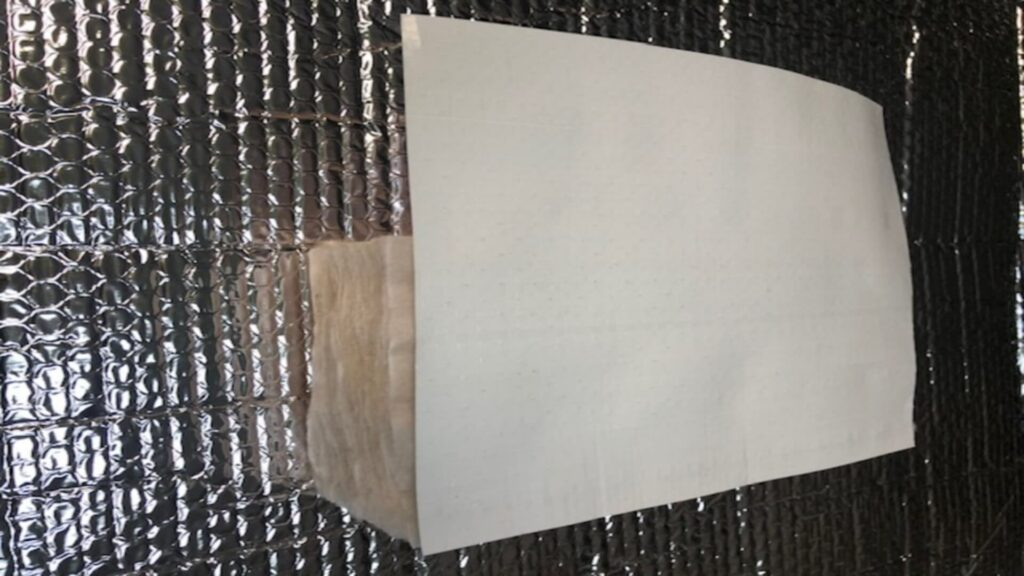 | Roll Size | Facing | Fiberglass | Length | R-Value | Thickness | SKU |
| --- | --- | --- | --- | --- | --- | --- |
| 360 sq. ft | 54" | 48" | 80' | R-8 | 2" | MBI-AG70-52-2 |
| 360 sq. ft | 54" | 48" | 80' | R-10 | 3" | MBI-AG70-52-3 |
| 360 sq. ft | 54" | 48" | 80' | R-13 | 4" | MBI-AG70-52-4 |
| 292 sq. ft | 54" | 48" | 80' | R-19 | 6" | MBI-AG70-52-6 |
| 440 sq. ft | 66" | 60" | 80' | R-8 | 2" | MBI-AG70-64-2 |
| 440 sq. ft | 66" | 60" | 80' | R-10 | 3" | MBI-AG70-64-3  |
| 440 sq. ft | 66" | 60" | 80' | R-13 | 4" | MBI-AG70-64-4 |
| 357.5 sq. ft | 66" | 60" | 65' | R-19 | 6" | MBI-AG70-64-6 |