Although our current portfolio consists of products that are among the very highest quality in the industry, we are attuned to our clients' needs: we realize some purchasers are looking for top-quality bulk-rate products. For this reason, we are excited to launch our Eco Bubble Insulation line.
Don't be mistaken: these products are still premium quality compared to most other brands. These single- and double-bubble insulations have a smooth finish and a much stiffer make-up, contributing to greatly reduced installation times. Saving time means saving money for both the homeowner and the installer!
With the Eco Bubble Insulation line, we are now offering a significant upgrade over other bulk economy products you may already be familiar with or perhaps have even purchased. Let us prove it to you! Call today for a completely hassle-free and zero cost consultation. We'll send you samples so you can see for yourself that Polyshield's Eco Bubble is the ONLY alternative to our traditional line that you should ever consider!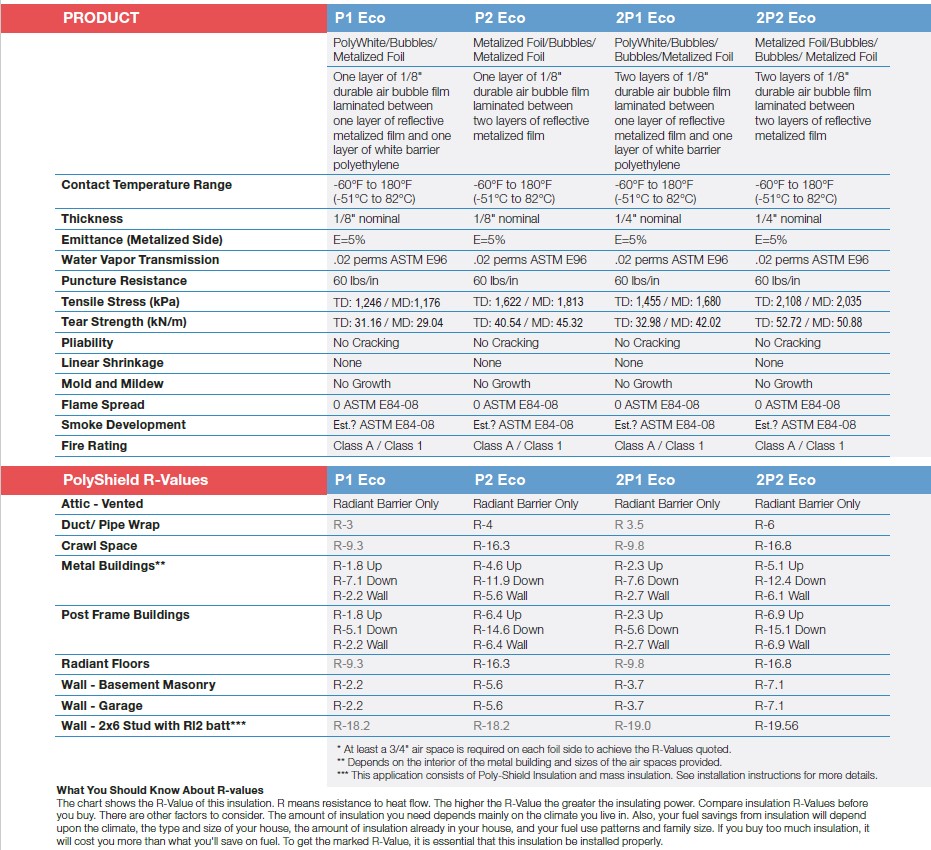 PRODUCTS: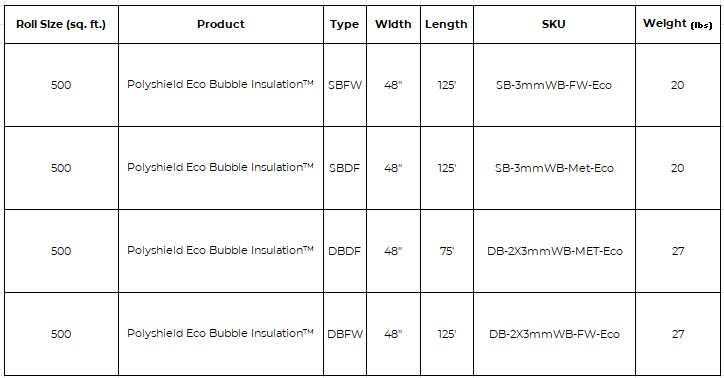 917-836-4829